What is IntraPulse?
IntraPulse is a dynamic series of protocols based around ESWT technologies that, in our patients' experience, give men better results than shockwave therapy alone. Variety is a key mindset when it comes to developing treatment methods for Erectile Dysfunction, as there are many differing causes of ED. Having performed these procedures with many men, we noticed that some patients were not fully satisfied with ESWT alone. This is also consistent with multiple studies' findings that demonstrate that ESWT as a singular treatment may not provide the experience a man is looking for in the bedroom.
ESWT is a Non-Invasive, Surgery-Free, and Drug-Free, ED Treatment
Can ESWT can help improve erection quality?
Extracorporeal Shockwave Therapy uses high-frequency acoustical waves to activate body healing processes that can generate better blood flow in targeted parts of the human anatomy. Picture the way exercise breaks down muscles in order to build the fibers back up with better strength and improved blood flow. ESWT treatments may even help the body generate new blood-vessels between sessions, hopefully leading to long-lasting development.
Some may claim that ESWT on its own is enough to treat ED symptoms in as many as 76% of patients. The term "success" should be evaluated. While a number of men report some extent of improvement with their ED symptoms, it may not equate to a satisfying experience if only a severe ED turns to moderately severe ED.
Statistics can be misused to promise a "one-size-fits-all" solution for eliminating their ED. The objective of the studies must be taken into account to accurately evaluate what success means in context. In the study mentioned above, the was to ascertain whether ESWT can successfully treat erectile dysfunction on a small percentage scale, but that study did nothing to address satisfactory sexual encounters – the ultimate goal of treating ED. At NEMH, a positive difference doesn't mean much unless that difference is experientially successful in our patients' lives.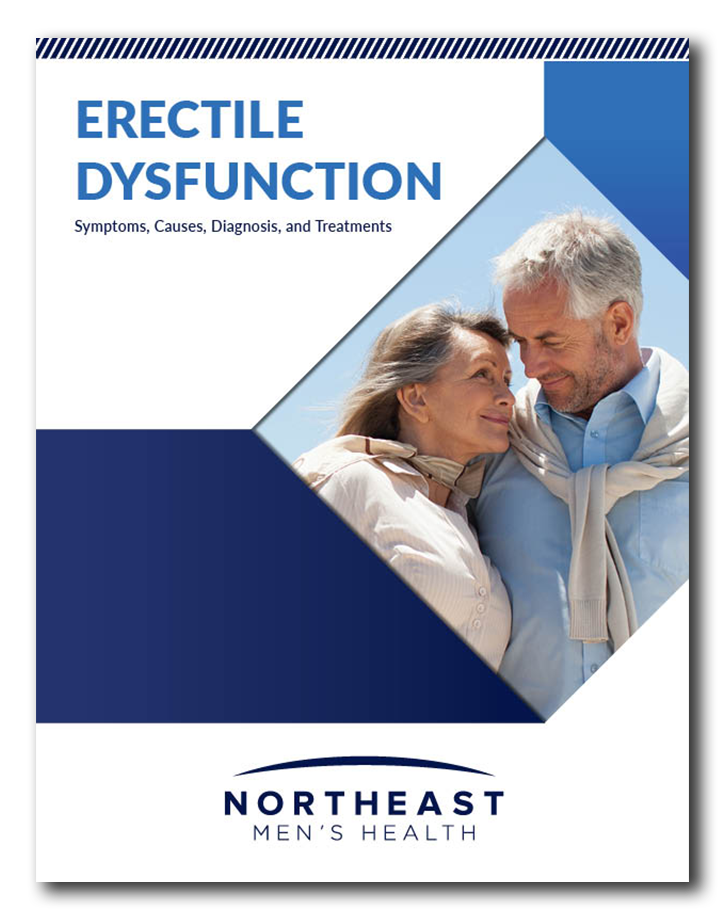 Learn more about erectile dysfunction with our free special report!
Treatment sessions for ESWT usually take close to 30 minutes.
The Truth of ED
The likelihood of experiencing some form of ED increases as men age. By 40, about 40% of men experience some performance issues. That percentage continues to increase by about 10% each decade, so by age 60 nearly 6/10 men will experience Erectile Dysfunction. With age, blood vessels in the penis may deteriorate, decreasing the necessary blood flow to have or maintain an erection. However, in many cases, changes in blood flow aren't the only factors that might be contributing to the symptoms of erectile dysfunction. There's often a combination of elements that would all need to be addressed to achieve an experience like you were in your 20s again.
Claims like "ESWT is 'successful' in X% of men" should be evaluated carefully and supported by proper context so that selling never tops quality. Like all treatments, individual results from ESWT treatment may vary. While claims may lead you to believe that a "magic bullet" will give you the results you desire most of the time, this may not be true for you.
Because of this, there may be a need to include or customize the treatment protocols so that we can accomplish our ultimate objective, which is to help men experience their desired level of performance in the bedroom.
This is why we created IntraPulse. It combines ESWT with other treatments and treatment combinations to give a better result for our patients. Contact us today to find out how IntraPulse can help you take back your sex life.
There are a lot of testosterone myths out there. Let's clear a few things up…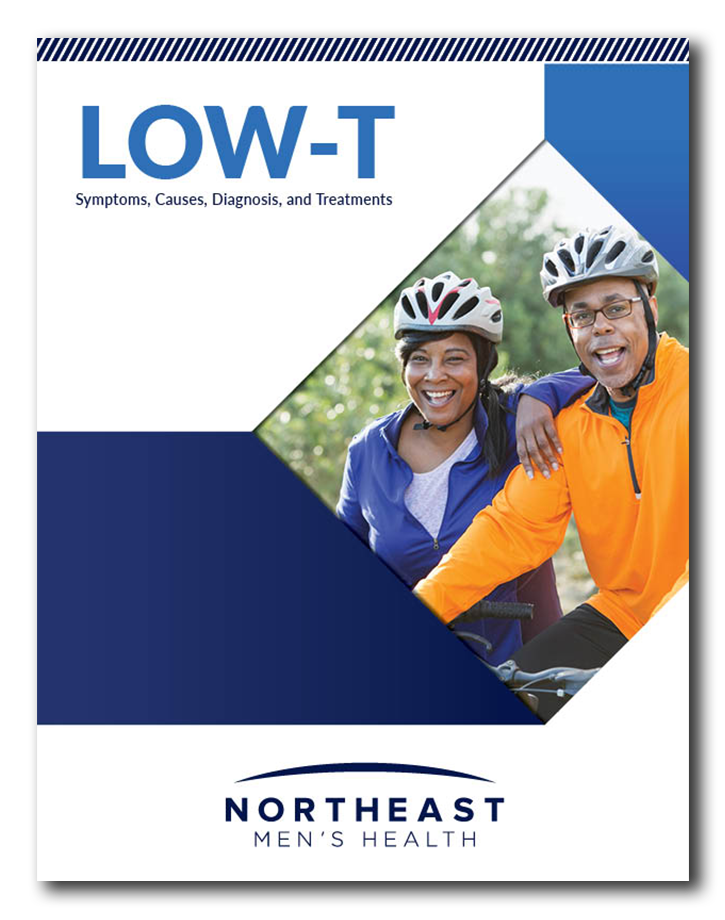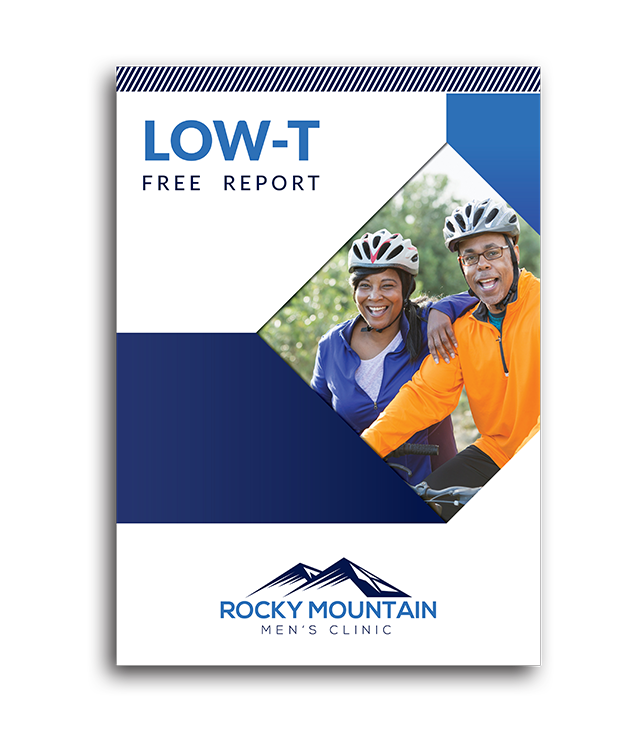 There are a lot of testosterone myths out there. Let's clear a few things up…
Research shows that ESWT improves (IIEF) scores.
Frequently Asked Questions
What is IntraPulse?
IntraPulse is a dynamic system of protocols that use ESWT technology as a foundation in addition to other individualized treatments. Below is a selection of Questions and Answers regarding both ESWT and IntraPulse.
What are the benefits of IntraPulse?
IntraPulse uses a spectrum approach starting with ESWT that is tailored to each individual's needs. Shockwave therapy is implemented to assist blood flow to the penis and encourage vascular regeneration, so other treatments can be added to tackle other factors inhibiting normal functions. By using this approach offered by IntraPulse, patients have seen a significant boost to their performance, erection quality, and satisfaction.
How long do the treatments take?
The ESWT treatments alone generally last about 30 minutes.
How does ESWT work?
Extracorporeal Shockwave Therapy (ESWT) uses acoustical waves at a high frequency to help repair vascularity and catalyze new growth of blood vessels. This can help any man, regardless of ED, achieve sustainable, stronger erections.
How is IntraPulse different than ESWT?
The options offered by multiple treatment options tailored to an individual man's needs is a unique factor of concierge medicine. One can maximize the benefits gained from ESWT sessions and potentially gain the results every man wants in the bedroom.
How effective is ESWT?
ESWT has been shown in multiple studies to increase quality scores in participants, but is not a one-shot solution for all men.
The Journal of Sexual Medicine published a meta-analysis of seven randomized, controlled trials with 602 patients. It found an average improvement in erection quality by the participants that received ESWT. (J Sex Med. 2017 Jan;14(1):27-35)
The Neuro-Urology Unit from Rambam Medical Center and Rappaport Faculty of Medicine also found in a 2013 study that a majority of their participants reported improved erection quality following ESWT treatment. (Ther Adv Urol. 2013 Apr; 5(2): 95 99.)
While these studies are certainly compelling, they need quantifying information on whether the men were able to achieve satisfaction in their sexual interactions. In summary, patient satisfaction is our goal, as we focus on outcome-based results.
How effective is IntraPulse?
Our patients' experience with IntraPulse have found that these combined therapies can give a desired result as high as 9/10 cases. Of course, results may vary.
Does the IntraPulse require drugs, injections, or surgery?
IntraPulse includes a full range of treatments that according to individual needs. This system may require ESWT alone, or additional treatment methods such as, injections, oral medications, surgical procedures, or more to achieve the goals for each patient.
How long does an ESWT treatment take?
Plan on sessions to take around 30 minutes. However, a 45-minute office visit is standard to allow for set-up and any interaction with the provider, plus any added on therapies in a medically advised treatment plan.
How many treatments will I need?
This varies from patient to patient. As ED symptoms can change over time, IntraPulse protocols are flexible in order to change with your condition.
Are the effects temporary?
Results may vary. Each man is unique, so lasting effects are evaluated on a case-by-case basis.
Is ESWT safe?
Based on a thorough review of the relevant literature, ESWT is a low-risk option for treating ED. Studies show no significant adverse events have been reported beyond minor brusing or irritation.
Is IntraPulse right for me?
IntraPulse was built to treat different men's unique conditions. Consult one of our licensed providers to see if IntraPulse is right for you.
SALEM
800-930-5956
contactsalem@northeastmenshealth.com
14 Keewaydin Dr, Suite A
Salem, New Hampshire 03079
Office Hours
Mon – Fri: 8:30am – 5pm
Appointment Phone Line
Mon – Fri: 8:30am – 7pm
(Closed Sat & Sun)

Walk-ins welcome.  Same-day appointments available.